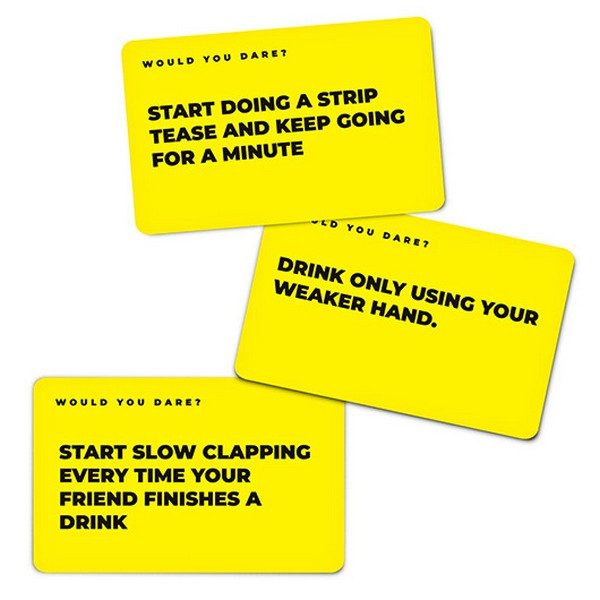 Would You Dare? Challenge Cards
£4.99
Features:
100 Stupid challenges for your night out
Do you and your friends have what it takes
Perfect for stag do's or lads holiday's
Pack includes 100 cards
Description
Got a stag do or lads holiday coming up? Challenge your friends with this outrageous pack of cards to see who is the ultimate lad! Who has the guts? Do you dare?
Features:
100 Stupid challenges for your night out
Do you and your friends have what it takes
Perfect for stag do's or lads holiday's
Pack includes 100 cards